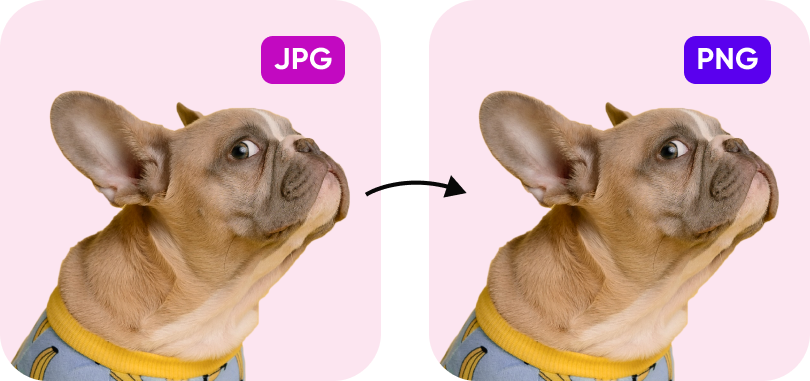 Convert JPG to PNG Online
This online JPG to PNG converter is the easiest and fastest way to convert your JPGs into PNGs. Just upload an image, convert it, and download your PNG. Give your images a spin!
Simply drag and drop an image or click 'Select Image' to get started.